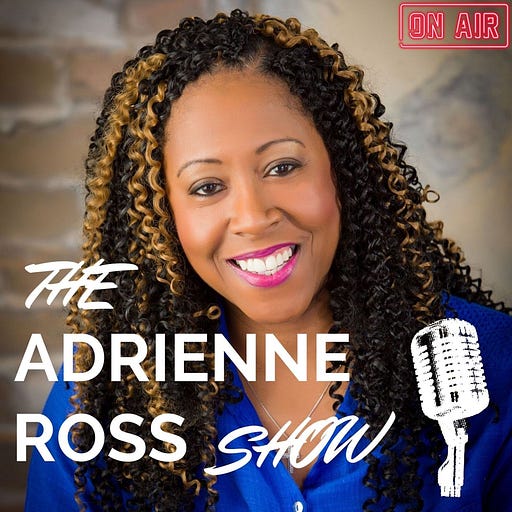 Sep 19 • 50M
'Stop the Noise' Women's Conference Organizers Discuss Upcoming Event
The Adrienne Ross Show
Adrienne is known for provoking thought, challenging ideologies, and, yes, hitting nerves. She brings that same spirit to The Adrienne Ross Show as she addresses topics such as politics, faith, freedom, family, sports, and more. A to Z, Adrienne is on it!
Jackie Billings and Melanie Wilkerson join me to discuss their upcoming women's conference, entitled "Stop the Noise." Meet these sisters and learn about their calling into women's ministry, why they're having this conference, and what attendees can expect. Be sure to see "Related Links" below for registration details and more. Jackie and I are two of the speakers, along with Sara Forhetz; Melanie is making sure this machine is firing on all cylinders; and all of us are looking forward to the gathering, which takes place in Channahon, Illinois, October 13-14.
This episode is also available to watch on YouTube at this link. Wherever possible, please subscribe, like, comment, leave a rating and review, and share!
---
Related Links: 
Stop the Noise Women's Conference Tickets
Purchase Jackie's newly published Bible Study
Drawing from the Well
Women in the Word
Email
---
Follow me and my work:
Consider supporting my work with a donation of any size:
---
Have you seen the LIKE button? If you like what I do, go ahead and click it!
Adrienne Ross Communications is reader-supported. To receive premium content on a regular basis and to support my work, consider becoming a paid subscriber. To receive occasional content, become a free subscriber.