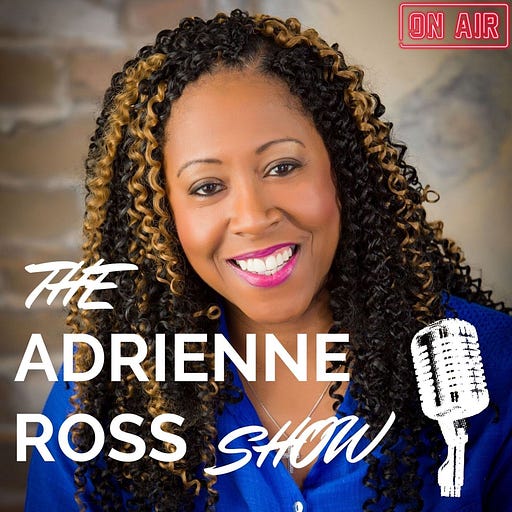 Sep 27, 2022 • 1HR 1M
Getting Personal: Birthday Episode with My BFF Guests
Adrienne is known for provoking thought, challenging ideologies, and, yes, hitting nerves. She brings that same spirit to The Adrienne Ross Show as she addresses topics such as politics, faith, freedom, family, sports, and more. A to Z, Adrienne is on it!
NOTE: You can WATCH this on YouTube if you prefer: https://youtu.be/YHQa8nc3Fgg
Tuesday, September 27, is my birthday, and I'm excited that my three besties--Kiya Cordeau, Kia Walker, and Kristi King--have joined me for this episode, "Getting Personal: Birthday Episode with My BFF Guests." First, we sit around and laugh heartily as the ladies share various memories about me--things most people don't know. I even tell on myself! We also did a round of Queen for a Day. I'm the birthday queen, of course, and the ladies share what they perceive to be my positive attributes and give constructive criticism as well. And I get to rebut! Superfun, comical, candid time--and you get to be a fly on the wall!