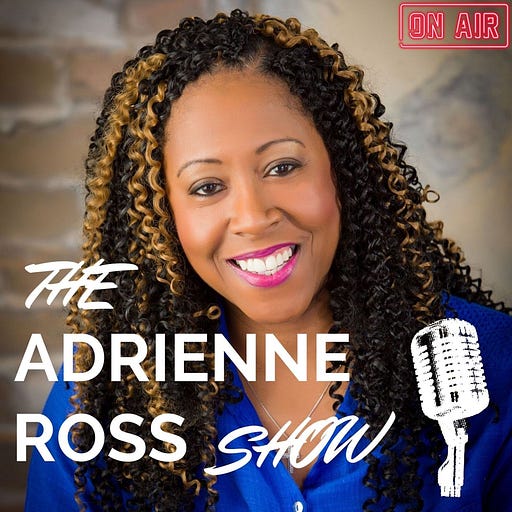 Apr 18 • 1HR 11M
Adrienne Ross Show | 'Unapologetically Prophetic' Part 1 with Guest Dr. LaNise Reynolds
Adrienne is known for provoking thought, challenging ideologies, and, yes, hitting nerves. She brings that same spirit to The Adrienne Ross Show as she addresses topics such as politics, faith, freedom, family, sports, and more. A to Z, Adrienne is on it!
Dr. LaNise Reynolds has an apostolic and prophetic call on her life, and in this first of a two-part conversation, we talk about her upbringing, her early relationship with Jesus, and even having a "Ph.D. in singleness!" until she got married in 2020 at the age of 46. Then we get into her call into the ministry and being what she calls "unapologetically prophetic." Not only does she talk about how God communicates to her, she actually demonstrates it when she, unexpectedly to me, begins to prophesy concerning my life. This episode is a powerful—and fun—discussion, and it's just the beginning.
To listen, click the player at the top. To watch, click here to go to The Adrienne Ross Show on YouTube.
Part 2 is coming out on May 2. Don't miss it!
Photo of Dr. LaNise from unapologeticallyprophetic.net